Delaware Orthopaedic Symposium
The 13th Annual Symposium has been postponed.  Please check back again for more information. 
Planning Organizations
Arthritis Foundation Delaware Bone Bash
Stay tuned for more information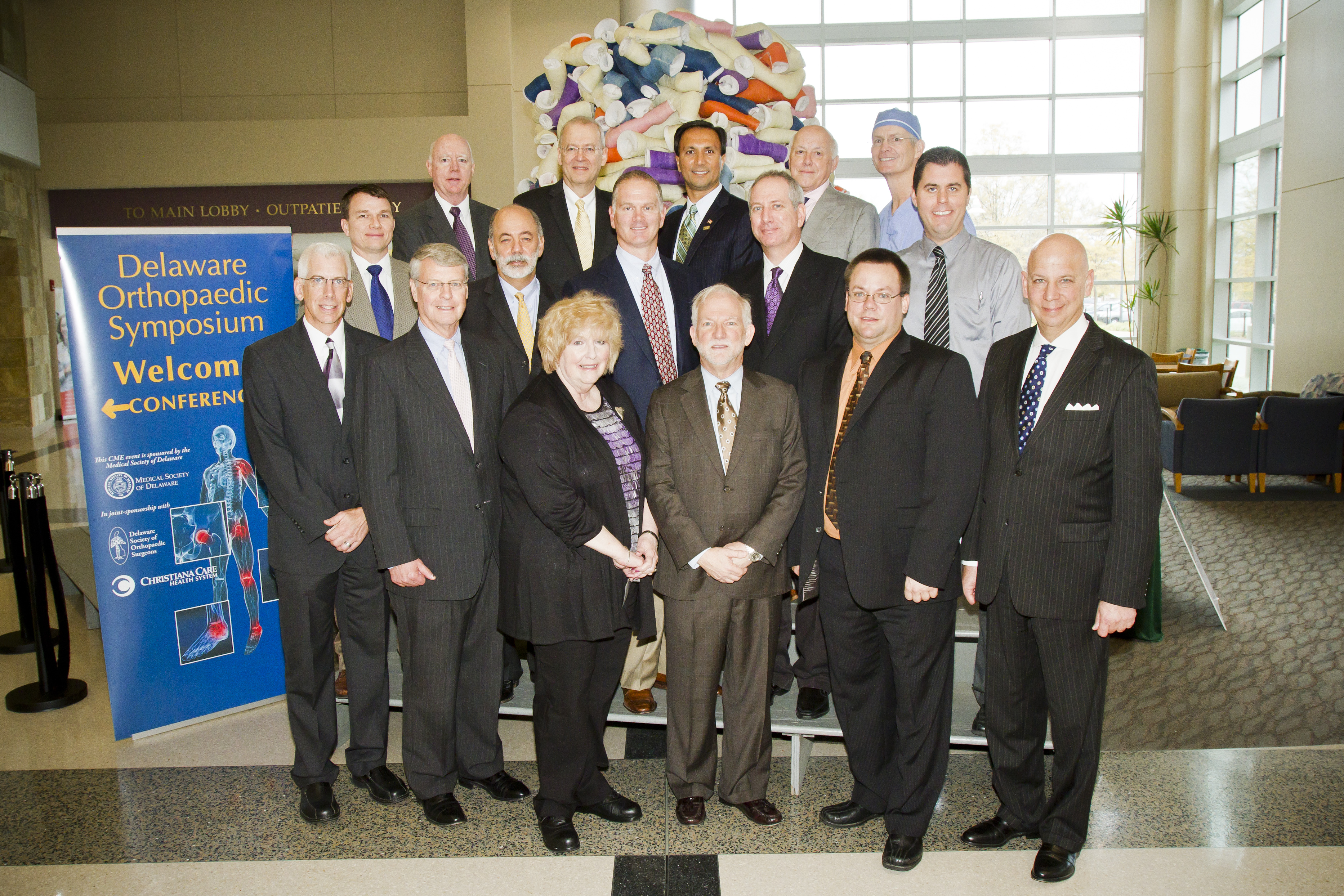 13th Annual Delaware Orthopaedic Symposium
Stay Tuned for More Information!
13th Annual Delaware Orthopaedic Symposium
DATE TBD
LOCATION TBD
TIME TBD
Education Tracks
Orthopaedic Surgery
Primary Care Orthopaedic Medicine
TBC
Keynote Speaker
Target Audience
Orthopaedic surgeons, primary care and sports medicine physicians, physician assistants, nurses, physical therapists, athletic trainers and other healthcare professionals
 Venue
All education sessions are held in the John H. Ammon Medical Education Center at Christiana Hospital in Newark, Delaware.  Free event parking is available adjacent to the building in Lot C.
Registration
Registration is required to attend the Delaware Orthopaedic Symposium.  Online Registration for this event is not open.  Please check back soon.  Onsite Registration will be limited and subject to space and material availability.
Registration fees cover meeting materials, breakfast and snack.  Registration fees are waived for medical students and residents with ID.
October is Musculoskeletal Health Month
Penn Leadership Academy Lecture – Joe Moglia 

  
On October 8, 2020, Penn Medicine hosted a lecture on leadership by famed football coach and former CEO TD Ameritrade, Joe Moglia.  With decades of successful leadership in finance and football, Joe now shares his lessons learned and leadership philosophy with others.  Media video clips, biographical information and more are available at: www.moglia.com.
Penn Leadership Academy Lecture – Joe Moglia  
AAOS Webinar
Evaluation & Management (E/M) Changes – What you need to know for 2021 – Part 1
The two-part series will be an in-depth analysis of the changes to the 2021 Evaluation and Management (E/M) services. 
Part 1: Will discuss the history of E/M services guidelines, and the requested change to guidelines that go into effect January 1, 2021.  This webinar will also dive deep into the specific E/M guideline changes and how to report the correct level of E/M service accurately according to the new reporting guidelines.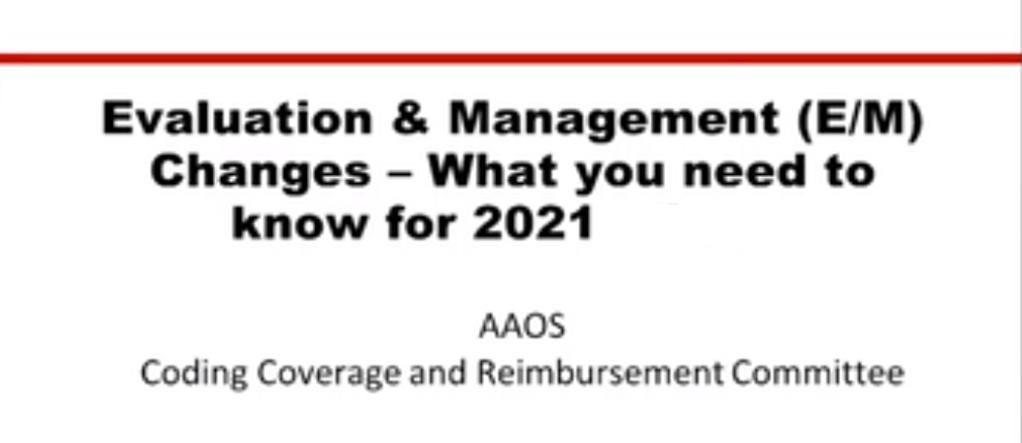 Arthritis Foundation Annual Bone Bash
2020 Delaware Bone Bash 
To reduce the risk of contracting or spreading the coronavirus within the community, the 2020 BONE BASH has pivoted to a FUND THE MISSION letter campaign.


To learn more or to donate to the FUND THE MISSION letter campaign CLICK HERE.